Austin, Texas, is quickly becoming a prime real estate market in the US. It's not just for people who love music and barbecue, but different people are moving from high-priced housing markets in other states to Austin. Continue reading to get detailed knowledge about Austin's housing market.
Austin home values
As of May 2022,
home prices in Austin had risen by 15.6%
compared to 2021. On average, Austin homes sell 27 days after it's placed on the market. Although Austin's housing market records a higher sales record than the national average, it falls short of neighboring cities' housing markets of San Antonio and McAllen, whose total house value has risen by 24% simultaneously. Houston and El Paso have recorded a slightly lower rate of 23% but still stand higher than Austin's.
Like other housing markets, Austin's home prices have risen due to increased housing demand and low inventory. Many homes for sale in Austin receive multiple offers. This explains why pending sales have decreased by 12.5% since May 2021.
Austin real estate inventory levels
Like other housing markets, Austin's real estate market is being slowed down by the lack of inventory. By March, there were only 1639 listings in the market. Although this is slightly up from the 1,593 listings of March 2021, it's far below the listing of 2019 and 2017. Despite the current low inventory, there was a significant dip in the inventory, to as low as 0.4 months of inventory in January 2021. Fortunately, it has been improving steadily, but the high housing demand contributes to the low inventory levels.
With the low inventory experienced now, Austin's property prices have reached an all-time high. The demand seems to be getting higher throughout the year, meaning the market will continue to be competitive. The booming home construction brings a fresh air of hope to the overbearing Austin real estate market, but it is not enough to keep up with the rising demand for housing.
Besides that, local builders face challenges like permitting hurdles and zoning regulations, limiting the supply of new houses. This has led to over-reliance on resale homes. Therefore, inventory will continue to fall from the monthly supply of 1.2 months. With the current high sales pace, it would take an average of 5 weeks or less for the supply to run out.
Austin median property sale prices
Nearly every housing market is experiencing a surge in the median sale price, but Austin's growth is exceptionally high. In February 2022, the national median sale price had grown by 13.5%, but Austin's median sales had increased by 29.5% over the same period. In a more detailed perspective,
Austin's median sale price in May 2022
stands at $676,000, a rise of 22.8% from the 2021 median price, which stood at $479,000.
If you look into the Austin median price per square foot, you'll still notice a significant rise in houses for sale in Austin. Austin has achieved a growth rate of 24.4% year-over-year to $260 per square foot. This is slightly above the national median price per square foot, which grew from $184 to $218 between February 2021 and February 2022. Compared to the neighboring city of El Paso, Austin's median price per square foot stands high since El Paso's prices jumped by 16.4% during the same period.
Austin housing market for 2022 - 2023
As an aspiring real estate investor or buyer, it's crucial to learn about Austin's housing market forecast to make a reasonable choice. As things stand, the Austin housing market seems to continue to be competitive in the coming years. With the growing employment landscape, there are strong indicators that Austin's real estate market will only grow over the coming years.
It's best to look at previous trends and assess whether they will replicate in the coming years. Properties
within the Austin Metro have grown by 126% in the past ten years
. Compared to the value of the market in 2011, the value has increased from $111 Billion to $141 Billion in 2021. Austin's total housing value has grown by a whopping $22 Billion or 9.5% over the past years.
Neighborhood
Scouts has also shown significant growth in Austin's real estate
. Within the past ten years, Austin has recorded an average annual home appreciation rate of 10.79%. From their report, neighborhoods such as East Cesar Chavez/ Holly, Central East Austin, Chestnut, Holly West, and Central East Austin South top the record for the most appreciated Austin neighborhoods.
As of the last twelve months,
Austin's real estate appreciation rate stands at 36.09%
, with the latest quarter showing a 12.4% growth. This annualizes the rate to 59.92%. When you look into these statistics, it's no secret that Austin home prices will rise in double digits as of 2023. That said, long-term investment into Austin's real estate market would undoubtedly build your equity as you seek to sell it in the coming years.
And if you're worried about the possibility of things slowing down, well, you don't have to worry about this. With an increasing number of renowned companies shifting to Austin, there are strong possibilities that Austin's housing market will only improve. Companies such as Amazon, PayPal, Google, IBM, and Apple have shifted their operations to Austin. Adding to that list is Tesla, with their recent building of a gigafactory and the recent announcement made by Oracle to move their headquarters to Austin. With all these companies located in Austin, you can undoubtedly predict its economy will continue to grow, a good indicator of surging home prices in the future.
What about the price markets for high-end neighborhoods in Austin?
Austin has one of the most desirable neighborhoods in Texas. After all, one of its neighborhoods, Barton Creek, has been named
the most affluent neighborhood in Texas
. Bearing this in mind, you probably expect the price of properties in these neighborhoods to be on the rise. Here is a closer look at the market value of five of the most affluent neighborhoods in Austin to get a better perspective of the rising prices for properties in these neighborhoods.
Barton Creek
This is the hottest neighborhood to live in Austin. With its scenic beauty and the presence of Omni Barton Creek Resort and Spa, it's no surprise that their properties' median value is currently at $3.2Million. This makes its median listing home price $624 per square foot.
Bryker Woods
Close to Barton Creek is Bryker Woods, this neighborhood boasts a median listing home price of $ 1.4 Million. This charming neighborhood is located right at the heart of central Austin, close to UT Austin, and convenient to various amenities.
Old West Austin
Old West Austin is marked by beautiful 1940s and historic craftsman houses on rolling yards open to renowned green spaces like the Shoal Creek Greenbelt and Pease Park. Its median listing home price stands at $1.4 Million, with $680 as its median listing price per square foot.
Zilker
Number 4 is Zilker. Known for its great parking spots, Zilker Kite Festivals, and Zilker Park, these are probably why its median home listing is at $1.2 million, with some homes listed for as high as $4 Million. Compared with the median listing home price of April 2021, the price has gone up by about 33.3%. This owes to the dwindling inventory and the high demand for houses for sale in Austin.
Bouldin Creek
This neighborhood is marked by updated bungalows from the 1920s and 30s. It includes features like the Bouldin Creek Cafe and the ever-rotating food trucks that keep it in touch with the "Keep Austin Weird" compared with other neighborhoods. Here, the median listing home price stands at $982 K, with some of the houses selling for up to $3.9M. This median price marks a 2.8% uptrend from 2021's price.
Growth in the establishment of tech companies and how it has contributed to Austin's housing market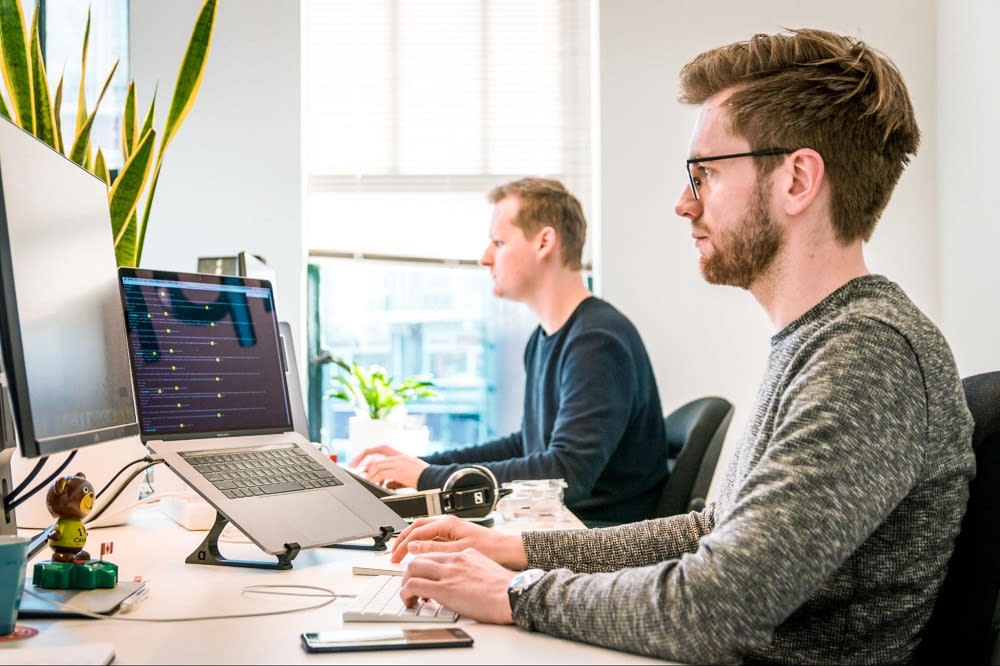 Austin has earned the nickname Silicon Hills or Silicon Prairie due to its attraction to high-tech companies. The entrance of tech companies such as Cisco Systems, IBM, Apple, and Amazon has seen
the growth of Austin's GDP by 117%
over the last two decades. This has significantly helped Austin's housing market recover from the great recession.
With more than 3300 tech companies in Austin and over 100,000 tech workers competing for homes for sale in Austin, investing in Austin real estate is undoubtedly one of the greatest financial decisions.
Get your luxury property in Austin with Kumara Wilcoxon
Austin's housing market is undoubtedly one of the most lucrative and promising in the US. If you're looking for the perfect luxury realtor to work with, nothing beats the level of experience and commitment that Kumara Wilcoxon offers. With over 19 years of experience,
Kumara Wilcoxon
offers an unparalleled relationship that will help you get the property that meets your expectations.
Contact her today
for the best luxury realtor services in Austin.