It's essential to go into purchasing a new property with a list of must-haves, or non-negotiables, so your agent can more easily find houses that meet your needs and make your final decision-making process more streamlined. Determining what your list of non-negotiables might be, though, isn't always so easy.

Before considering Austin luxury homes and planning your move, consider some common non-negotiables for luxury properties. After reflecting on what is important to you and your family, write down some of your wants and needs. Luxury homes in Austin, TX, are still in high demand, and if you rush into your purchase without thinking it through, you could end up moving again sooner than expected.
Outdoor space is a common must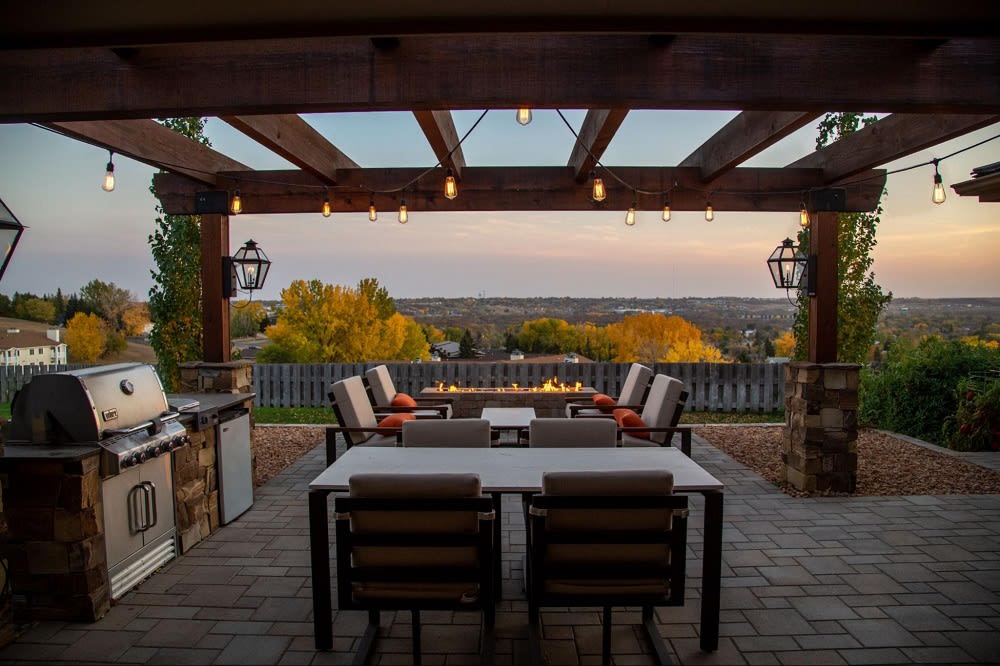 Austin
can get pretty warm
in the summer, but with
300 days of sunshine
on average a year, Austin residents tend to spend a lot of time outdoors. Most buyers looking at Austin, Texas mansions and luxury homes value usable outdoor living space above indoor amenities, as it's something you can't change easily. You can landscape the area you have, but you can't make
more
space.
If outdoor space is vital to your family, consider how you will be using the area in your day-to-day life. Are you looking for an outdoor kitchen, a pool to cool off on the summer days, or simply a large back patio and deck for parties and events? Your use of this area will determine just how much outdoor space you need.
Luxurious main bedroom and bath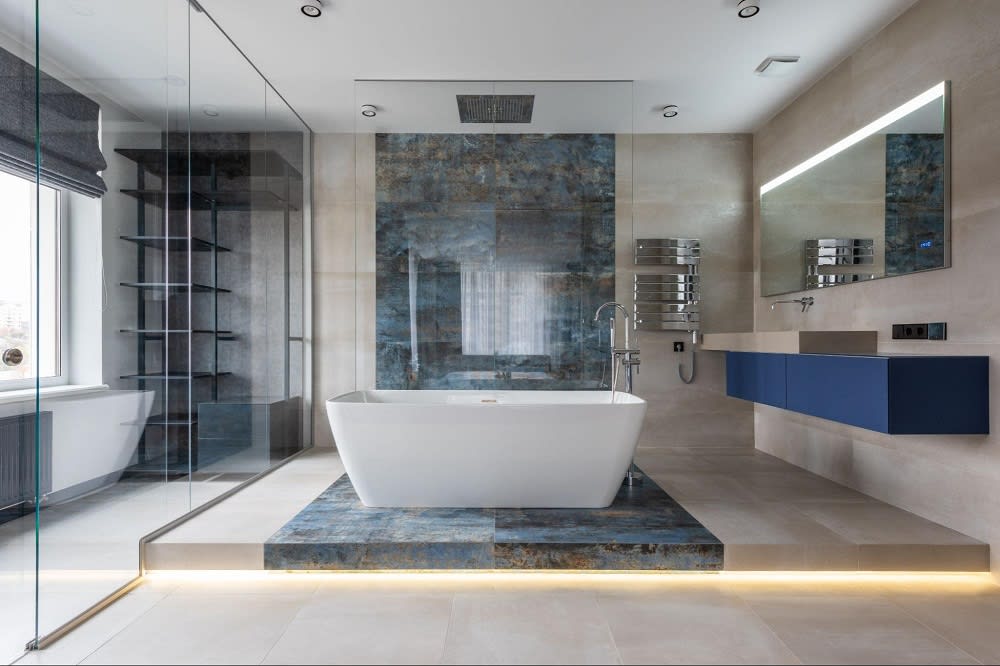 A big non-negotiable for Austin luxury homes is often a luxurious main bedroom with a spa-like bathroom. While you can always take a subpar bathroom or bedroom and renovate it, this is a lot of
time and money invested
.
If you're not sure a luxurious main suite is a non-negotiable item for you, take some time to think about how you use your current space. Do you value having a bedroom or bathroom to retreat to at the end of a long day? Would you enjoy having a spa experience in your own home? Some people looking at Austin, Texas mansions would value a large master closet over a more oversized bathroom, and that's okay! It's all about what matters to you.
Home size
A big non-negotiable item for your family is the size of the home, which will vary based on your unique needs. Luxury homes in Austin, TX, come in all shapes and sizes, so there will be something for you! To determine just how large of a home you need at a minimum, consider the space you can't live without.

For many, a home office is an absolute necessity. You will want dedicated office space if you spend time working from home. The number of bedrooms you need will depend on the size of your family and how many guest spaces are required to accommodate visiting friends and family. Space for a home gym can improve your quality of life and may be a non-negotiable item on your list, especially if you loathe driving to the gym or sharing equipment.

If you're struggling, instead of focusing on the physical size of your dream home, write down how many rooms you need and how they will function. As you search through Austin luxury homes, you can look specifically at properties that fulfill your space need, regardless of the square footage. Remember, it's not always how much space you have, but how it is used.
Commute and local amenities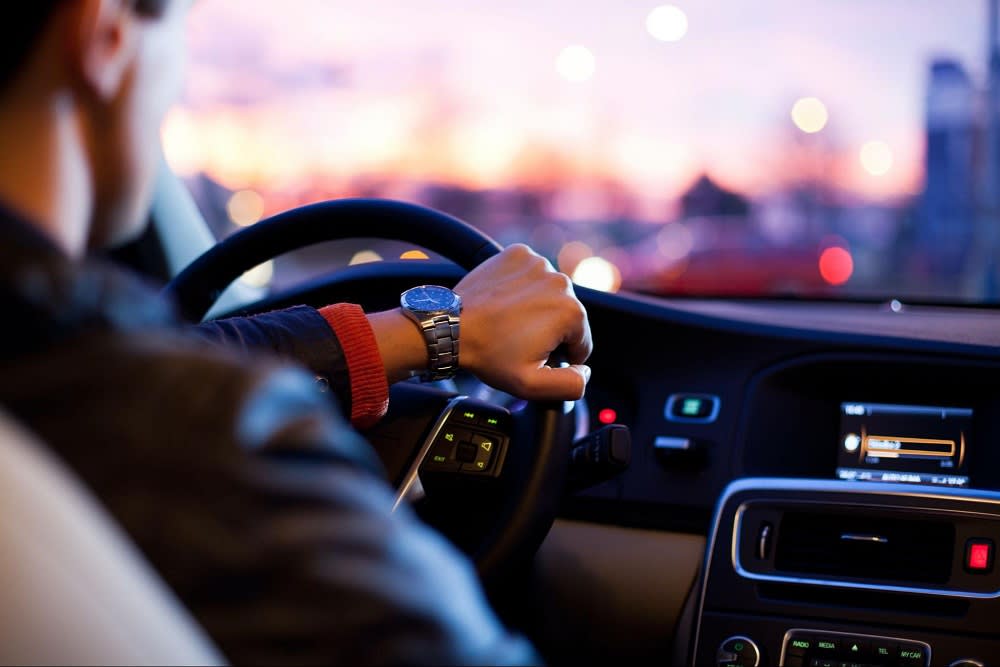 This is an often-overlooked non-negotiable when buying luxury homes in Austin, TX. Your location matters a lot! You may find the "perfect" home, but if it's on the other side of Austin and you're driving an hour to work, it's probably not the perfect home for you.
Consider what you want to be close to and how important the location is to your family. If you are already in Austin and your children love their school, you may want to move so you are still in that district or within a reasonable drive if it is a private school.
For your work commute
, think about how far is too far and how often you will drive to work. If you only work from an office two days a week, committing to a longer commute may be easier than if you're in the office each day.
Don't discount local amenities that you use every single day, either. Austin, Texas mansions are often located in neighborhoods with similar homes, but it could make driving to soccer practice for your kids or your favorite date night restaurant unreasonable. These little annoyances add up and could cause frustration with your otherwise perfect home.
On the flip side: things you don't want

Many potential buyers will have a long list of non-negotiables they must have when looking at Austin luxury homes. What they often don't have, though, are the things they refuse to deal with.

Take a few minutes to consider what would be a deal breaker for you or your family, and add it to the list. These non-negotiables are what will immediately make you turn around while viewing a property. You might balk at a kitchen that hasn't been updated since the 1990s when it was installed. Or you might want more space instead of neighbors close enough to converse with from your window or back porch.

Finding what you don't want when looking at luxury homes for sale in Austin, TX is almost as important as finding what you want and will help you better find the perfect luxury home for your needs.
Work with a good team
If you struggle to fully form your list of non-negotiables for your luxury home purchase or are having difficulty finding the perfect property that matches your needs, working with a qualified real estate team will make a big difference. Not all realtors are created equal, so find someone who handles Austin luxury homes and knows the area.
When ready to start the process, reach out to
Kumara Wilcoxon
. Kumara has nearly 20 years of experience handling the best real estate in Austin, with over $1 billion in real estate transactions under her belt. She has also been the #1 producer for Kuper Sotheby for five consecutive years. There's truly no one better to help you find luxury homes in Austin, TX that meet your needs.
Work with Kumara
and get the keys to your dream property sooner.

*Header photo courtesy of Shutterstock